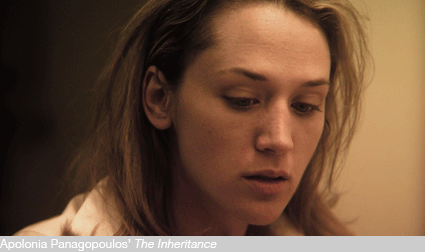 The Inheritance : 9 min : watch

A young woman returns home to settle her father's estate, but her uncle has other ideas.

We shot the film in a single day hoping to learn about the low light possibilities of the Red Rock 35mm adapter in combination with the JVC HD100. Very minimal lighting was used, and the film was shot entirely with a five person crew.

Apolonia Panagopoulos: Cinematographer, Director, Writer
J.R. Hughto: Producer, Editor, VFX
C. Andrew Hall: A.C.
Alex Sax: Gaffer
Seth Stewart: Sound Recordist

Actors: Milly Sanders, Rick Hood

All music performed and written by Rick Hood.