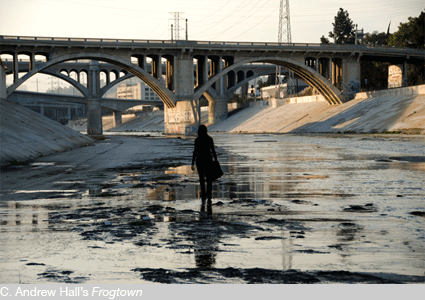 Frogtown : feature narrative : website

Cassie, a young woman with a troubled past, finds a mysterious polaroid which sends her on a journey through the underbelly of Los Angeles to find a man she may not know.

An IMSCo. co-production

C. Andrew Hall: Director, Writer, Editor
David Lifshin: Producer
J.R. Hughto: Co-Producer
Pete Scalettar: Cinematographer
Nathan Jongewaard: Associate Producer

Starring Alanna Blair and Robert Manning, Jr.